Where Can I Get a BMW Oil Change?
Changing your BMW engine oil and filter is one of the most essential elements of routine maintenance to keep your vehicle running on aPekin. "Where should I get a BMW oil change near me?" A BMW service center is the best place for maintenance of BMW models, and that will include oil changes, as simple as they might seem. Only an authorized BMW Center can guarantee genuine BMW parts and service. Find out more below, and contact us if you have any questions!
Why Get an Oil Change at a BMW Dealership?
Why is a local authorized BMW dealership the best choice for Dunlap to turn to for oil change service?
Friendly and knowledgeable BMW-certified technicians know all the ins and outs of your model and will treat it with care.
Depending on your BMW warranty, an oil change may be covered as part of routine maintenance.
BMW dealerships like BMW of Peoria offer star treatment and premium perks like BMW FastService for quick oil changes.
We use genuine BMW parts including Original BMW Engine Oil specifically made for your BMW to optimize performance and vehicle longevity.
What Is Original BMW Engine Oil?
Original BMW Engine Oil is one of the many genuine BMW parts that you should use on BMW vehicles. It is designed, manufactured, and tested to deliver optimum performance and long-lasting durability. What specifically sets it apart from other synthetic oils?
It is designed to protect the engine from sludge and to capture dirt particles*
It delivers excellent fuel economy
It offers good low-temperature performance** for cold-weather peace of mind.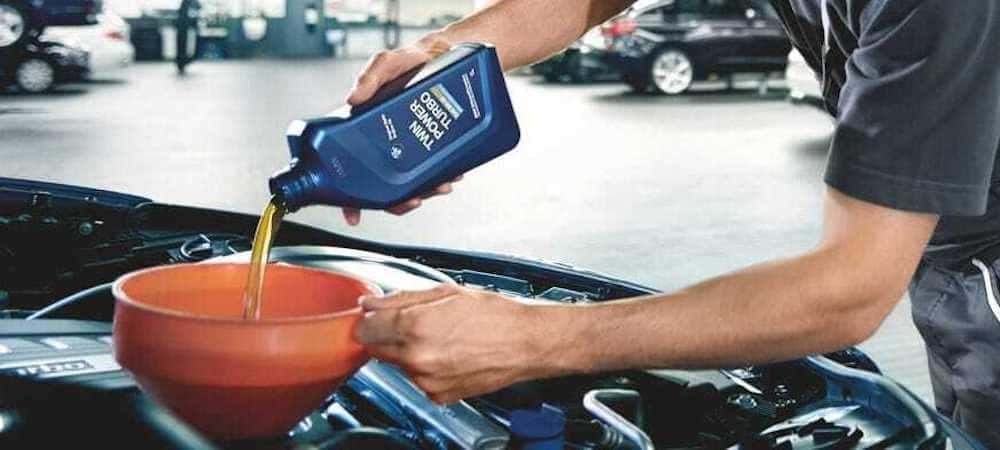 How Much is an Oil Change for a BMW?
It usually costs $100 or more for a luxury vehicle oil change, but the price may vary depending on where you live and the type of vehicle you have. There are ways to offset BMW oil change costs at BMW of Peoria, with BMW Value Service!
Rely on BMW of Peoria for Your Service Needs
When your next service interval approaches in Galesburg, schedule service at your local authorized BMW Center. You can also get automotive tips from our experts on everything form how to clean leather seats and how to rotate tires, to essential road trip maintenance and more!
More From BMW of Peoria
Hello Peoria! It's that time of the year again. As the Land of Lincoln bathes in glorious sunshine, it's the perfect backdrop for those scenic drives along the Illinois River in your BMW. But before you set off on those leisurely summer drives, have you thought about preparing your ride for the season? If that…

Immerse yourself in the world of impeccable design, unparalleled performance, and cutting-edge technology with the all-new BMW XM. This state-of-the-art automobile stands at the pinnacle of luxury, with features that redefine comfort and safety. Here are eleven reasons why the BMW XM is the obvious choice for your next vehicle purchase. 1. Awe-Inspiring Performance The…

The 2024 BMW X5 and X6 redesigns are a fresh take on two of BMW's most iconic SUVs. These new models offer a variety of new features and improvements that are sure to impress even the most discerning drivers. In this article, we'll take a closer look at the 2024 BMW X5 and X6 redesigns,…