4 Best Restaurants in Peoria, IL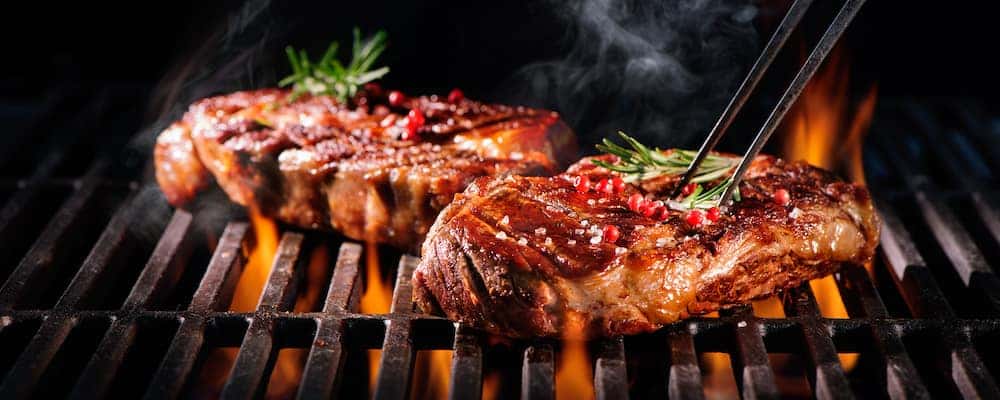 Whether you're just visiting, planning a date night, or looking for a break from your staple Peoria restaurants, BMW of Peoria is here to help. There are plenty of places to eat in Peoria, and we want to share four of our favorites with you. While locals have certainly heard of a few of these before, give yourself a new experience and order something new off the menu — that old favorite will be there next time, too.
Avanti's Peoria
If you've lived in Central Illinois long enough, Avanti's needs no explanation. College students stop back to visit their alma mater and make a pitstop at Avanti's Peoria on their way through town. There are families that have a regular Avanti's night, couples who celebrate their anniversaries there, and it might seem strange if you're just visiting. But grab lunch — a Gondola sandwich or some spaghetti and Avanti's famous bread — and you'll see why. With three locations in Peoria, we think you'll have no trouble satisfying that craving for homestyle, affordable Italian food.
Jim's Steakhouse
As much a Central Illinois staple as Avanti's, Jim's Steakhouse is a go-to for those extra special occasions — or when you just want a perfectly cooked steak in a classic, elegant atmosphere. When celebrities have passed through town, they go to Jim's, from Alice Cooper to Dick Clark to Tom Brokaw. While you can't go wrong with any of their cuts of meat, feel free to wander to other parts of their menu — Jim's Baked Chicken is a local favorite.
Blue Duck Barbecue Tavern
Kavan Shay spent 4 years in Chicago with the intent to return to his hometown of Peoria and open up a unique restaurant: The Blue Duck Barbecue Tavern. As you might expect, they're known for their barbecue, but they do so much more than traditional barbecue plates. Shay serves up those house-smoked meats in unique ways, through appetizers, soups, salads, tacos, sandwiches, and rice bowls. Pair with selections from local microbreweries, and it's clear why The Blue Duck is one of the most exciting spots on the riverfront.
One World Cafe
There are few restaurants like One World Cafe, delivering exactly what their name promises: a selection of foods from cultures around the world. Seeking delicious Mediterranean cuisine? Try their appetizer sampler or the balsamic citrus salmon. Looking for something spicy? Try the cajun pasta or chipotle nachos. Classic American fare like bacon cheese fries sits side-by-side with samosas on their appetizer menu, and their pizzas pull from all of those cuisines (and then some). Discover a new kind of fusion at their Main Street location.
Explore the Area with BMW of Peoria
If you are visiting the area, there are plenty of things to do in Peoria to work up an appetite for Peoria restaurants. Be sure to contact us if you need any more local recommendations, and rely on BMW of Peoria for your automotive needs!
More From BMW of Peoria
Immerse yourself in the world of impeccable design, unparalleled performance, and cutting-edge technology with the all-new BMW XM. This state-of-the-art automobile stands at the pinnacle of luxury, with features that redefine comfort and safety. Here are eleven reasons why the BMW XM is the obvious choice for your next vehicle purchase. 1. Awe-Inspiring Performance The…

The 2024 BMW X5 and X6 redesigns are a fresh take on two of BMW's most iconic SUVs. These new models offer a variety of new features and improvements that are sure to impress even the most discerning drivers. In this article, we'll take a closer look at the 2024 BMW X5 and X6 redesigns,…

Finding a vehicle that can provide you with an adventurous yet luxurious experience is easy with BMW. The 2023 BMW X7 can provide all this and more with its three powertrain options and a variety of performance features that make every drive enjoyable. More BMW InformationNew BMW X7 Inventory So, how much can…