Things To Do in Central Illinois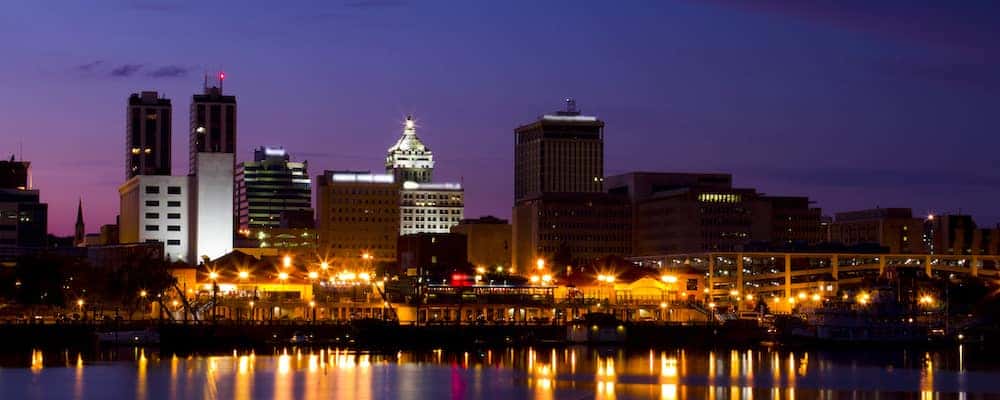 Whether you're just passing through Peoria or planning to stick around Central Illinois for a while, BMW of Peoria wants you to enjoy your stay. We're sure you'll fall in love with the fascinating history and beauty of the area. There are so many things to do in Central Illinois, from history and nature to breweries, there's something for everyone. BMW of Peoria in Peoria brings you this guide of things to do in Central Illinois, and if you have questions, contact us. We're always happy to help!
Family Activities in Peoria, Illinois
There are plenty of fun family activities in Peoria, Illinois. If you're being extra careful with your outings because of the pandemic, we understand. Here, we separate activities into indoor and outdoor activities so you can stay safe.
Indoor Things To Do in Central Illinois
Peoria Riverfront Museum
Not far from Pekin is the Peoria Riverfront Museum, a must-visit for any history buff. Be sure to check out the museum's list of special exhibits, such as Creatures of Light or Railroader. Interested specifically in kid activities in Peoria, IL? The museum even has a summer camp to keep your kids entertained while school's out. Don't forget to visit the big-screen theater, and weather permitting, the outdoor sculpture walk.
The Dome Planetarium
One of the most exciting kid activities in Peoria, IL, is available at The Dome Planetarium. It's technically part of the Peoria Riverfront Museum but offers an exciting look into the skies above. You and the kids can experience the wonder of space and a bright 'real-sky' night sky without paying millions of dollars! Sit back and relax in your cozy seat and enjoy the skies with breathtaking shows about astronomy and more.
Peoria Playhouse
If you're looking for other kids' activities in Peoria, Illinois, we recommend the Peoria Playhouse. It offers regular programs and classes and has an area dedicated to crafting and woodworking for the little creatives in your life. They also have an annual adults-only fundraising event in February called "Play Hard, Speak Easy." Check it out and get your tickets early because it sells out fast!
Outdoor Things To Do in Central Illinois
Forest Park Nature Center
Get away from the hustle of the city and explore nature in the Forest Park Nature Center. With over 500 acres of nature preserve and seven miles of hiking trails (some are wheelchair-accessible), you may never want to leave. It's the perfect destination for birdwatchers. Check out their shop and buy some bird feeding supplies to entice your favorite feathered friends.
Luthy Botanical Garden
The Luthy Botanical Garden has been a peaceful sanctuary for Dunlap visitors and residents since 1951. Meander over 5 acres that includes a dozed-themed garden and rotating art sculpture displays. If you get chilly, you can head into the conservatory. Be sure to watch for fun events like Yoga, Wine, and Chocolate on their website.
Peoria Zoo
A favorite family activity in Peoria, Illinois is a visit to the Peoria Zoo. Observe all your favorite animals doing their thing during any season. Check out the slithering snakes, colorful birds, zebras, fish, massive rhinos, turtles, and playful monkeys. Ask about their special events and attractions throughout the year so you can plan accordingly.
BMW of Peoria is Here for All of Your Auto Needs
Now that you know the best things to do in Central Illinois, don't forget that BMW of Peoria is available for all of your auto service needs. We're conveniently located near Galesburg and always available to help, especially if you're in the market for a new BMW or previously owned vehicle!
Regardless of whether you're searching for a new ride or not, we're more than happy to provide you with any advice you need on things to do in the Central Illinois area. Stop by our dealership to browse our extensive inventory online, then contact us today!
Learn More at BMW of Peoria
Immerse yourself in the world of impeccable design, unparalleled performance, and cutting-edge technology with the all-new BMW XM. This state-of-the-art automobile stands at the pinnacle of luxury, with features that redefine comfort and safety. Here are eleven reasons why the BMW XM is the obvious choice for your next vehicle purchase. 1. Awe-Inspiring Performance The…

The 2024 BMW X5 and X6 redesigns are a fresh take on two of BMW's most iconic SUVs. These new models offer a variety of new features and improvements that are sure to impress even the most discerning drivers. In this article, we'll take a closer look at the 2024 BMW X5 and X6 redesigns,…

Finding a vehicle that can provide you with an adventurous yet luxurious experience is easy with BMW. The 2023 BMW X7 can provide all this and more with its three powertrain options and a variety of performance features that make every drive enjoyable. More BMW InformationNew BMW X7 Inventory So, how much can…