Things to Do in Peoria, IL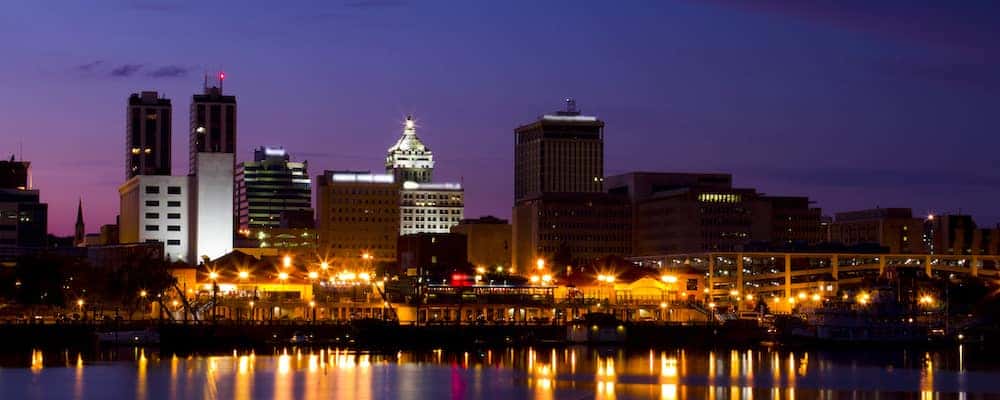 Peoria, IL is one of the larger metropolitan cities in the entire state, with an established university and tons of history that attracts visitors regularly. Whether you live in nearby Pekin or you are headed in from out of town, make your trip to Peoria memorable with this list of things to do in Peoria. Then after a day of activity, hit up the best Peoria restaurants!
Peoria Zoo
The Peoria Zoo has your favorite animals and is a great thing to experience during any season. Check out snakes, birds, zebras, fish, rhinos, turtles, monkeys, and all your favorites when you visit. Plus, they have special events and attractions throughout the year, so be sure to come by for something special.
Peoria Civic Center
The Peoria Civic Center is the place to go for big entertainment. Within the Civic Center you'll find a ballroom, a theater, an arena, an exhibit hall, and several meeting spaces. Regular attractions at the PCC include men's basketball, arena concerts, the Peoria Symphony Orchestra, the Peoria ballet, comedians, and conventions, so be sure to keep an eye on upcoming events and catch the biggest acts coming through the midwest.
Peoria Riverfront Museum
A quick drive from Dunlap, the Peoria Riverfront Museum is a must-visit for anyone who is interested in learning a little bit about history or just the local area in general. While here, be sure to explore their long list of special exhibits, such as learning about your body, about ducks, or even about journalism. They even have a summer camp that keeps kids busy and educated when school's out. And if you want to do it all, you'll have to check out the planetarium, the big-screen theater, and the outdoor sculpture walk too.
Par-a-Dice Hotel Casino
If you are willing to test your fate with Lady Luck, head to the Par-a-Dice Hotel Casino. Stay at the award-winning hotel, dine at the five-star restaurant, head onto the docked riverboat casino with four decks and a wide array of slot and table games. Par-a-Dice Hotel Casino brings Vegas to the midwest, with the added backdrop of the Peoria waterfront.
Movie Theaters in Peoria IL
If you want to see what movies Peoria IL has to offer, head to GQT Willow Knolls 14 or AMC Classic Grand Prairie 18. AMC offers more comfortable seats but higher ticket prices, while GQT gets you a better deal and comes with the old-school charm of neon lights and bow-tied employees.
Dozer Park
Take in a baseball game at Dozer Park, home of the Chiefs, a Class A affiliate of the St. Louis Cardinals. These games are plenty of fun and extremely budget-friendly. Whether you're looking for something to do on date night or you want an inexpensive treat for the family, let Dozer Park be on the list.
Pettengill-Morron House
The Pettengill-Morron House is a national historic landmark built by a local businessman as a unique custom Victorian-style house. Today, it serves as a museum that boasts plenty of history and educates visitors about the Pettengill family and Victorian life.
Peoria Playhouse Children's Museum
If you want to have a fun day with your young ones on the weekend or on a school break, head to the Peoria Playhouse. There are regular programs and classes, and a maker space with crafting and woodworking tools for the little hands-on learners in your life. They even have an annual adults-only fundraising event every February called Play Hard, Speak Easy–check it out on their website and get involved!
Luthy Botanical Garden
The Luthy Botanical Garden has been a peaceful haven for visitors and residents from the East Peoria and Morton areas since 1951. Stroll over 5 acres and explore over a dozed themed gardens and rotating sculpture displays. When it turns chilly, head to the conservatory, and be sure to keep an eye out for fun events hosted on their grounds like Yoga, Wine, and Chocolate.
Forest Park Nature Center
At the Forest Park Nature Center, you can get away from the hustle and bustle without going too far outside the city and enjoy over 500 acres of nature preserve with seven miles of hiking trails, with some wheelchair-accessible trails as well. This is a great destination for birdwatchers, and you can even buy bird feeding supplies to entice some feathered friends.
More Recommendations From BMW of Peoria
When you want to find out more about local Galesburg events, date night ideas, or you are looking for automotive information on caring for leather seats or who owns BMW, let the team at BMW of Peoria.
Learn More at BMW of Peoria
The 2022 BMW X4 facelift gives this coupe-style SUV an even more dynamic style and is sure to turn heads wherever you drive in the Pekin area. We think you'll find that the new BMW X4 redesign projects a sporty profile that reflects its strong performance and precision handling. Learn more about the BMW…

In the past 30 years we've seen enormous strides in vehicle technology that have brought us to the brink of self-driving cars. Are we ready for autonomous driving? Ready or not, we're getting very close to having fully-automated vehicles available on Pekin-area roads and beyond. When will we see the first driverless car? Experts…

With the wide variety of electric and hybrid vehicles currently available, it's easier than ever to find an eco-friendly option to upgrade your Galesburg commute. New models such as the BMW i4 and BMW iX, for example, can offer zero-emissions while providing dynamic performance and a slew of high-end tech features that will enhance any…