BMW X1 Reliability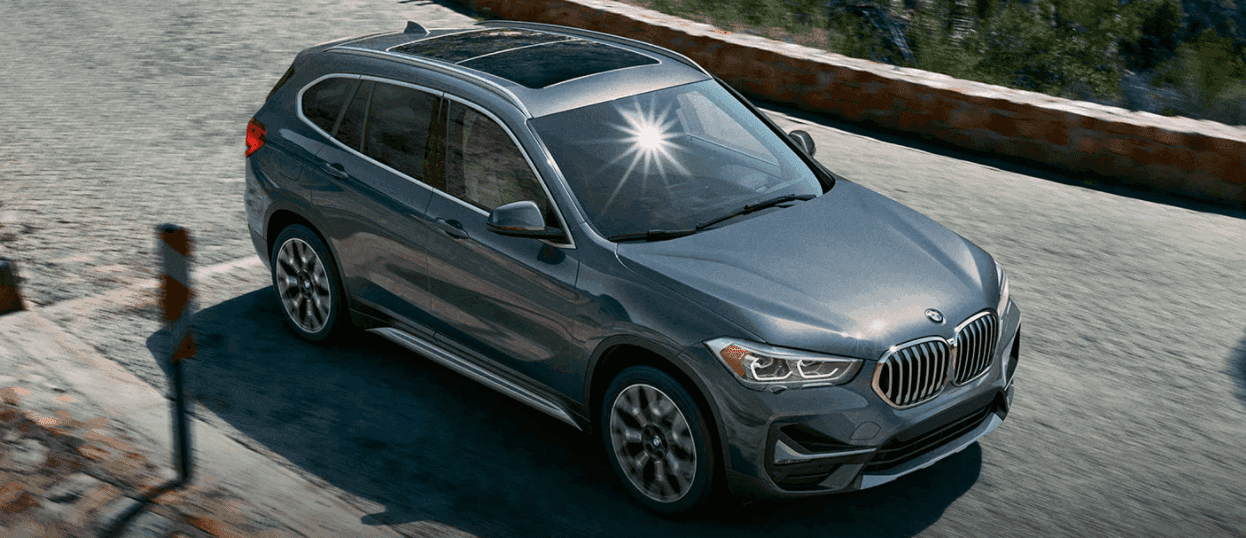 At BMW of Peoria, our certified service experts agree: the BMW X1 is a reliable vehicle poised to go the distance in Peoria. With proper care and routine maintenance, we expect this model to meet or exceed the national average of 200,000 miles or 11 years on the road. How can you extend your BMW X1 reliability? Get the service tips you need for a decade of safe, worry-free driving in your BMW.
Is a BMW X1 a Good Car?
Yes, the BMW X1 is a good car. Every model in the BMW lineup is designed and crafted with care, using high-quality, precision parts built for superior performance and reliability in Pekin. Some might say that BMW repairs are more expensive than other brands, but this is mainly due to the exceptional craftsmanship found under the hood, which will propel you for years to come.
Many professional studies have proven BMW reliability across models:
J.D. Power: A 2019 study (which has been conducted every year since 1989) measured problems experienced by original owners over a 12-month period in three-year-old vehicles. BMW was above the industry average in this study, along with other German brands like Volkswagen.
Consumer Reports: In 2018, a reliability study was done on over 500,000 vehicles to determine which vehicles can rack their mileage up with minimal issues. BMW placed as the 8th most reliable in a list of 29 brands, beating out competitors like Porsche, Mercedes-Benz, Acura, and Lincoln.
Tips for Making Your BMW Last Longer
How many miles do BMW models last? A lot of the time, your BMW X1 performance will come down to how well you maintain it in Dunlap.
Before you purchase a BMW X1, keep these tips in mind:
Get the features you want. Your X1 will last 10 years or more, so make sure you choose the trim level and options suited for a decade of comfortable driving.
Get the latest safety technology. Rearview cameras, blind-spot warning, electronic stability control, etc. will help you avoid accidents in Galesburg.
Get the model you want. Do your research to ensure you're choosing the right BMW for you. Compare the X1 vs. X3 to solidify your decision.
Once you bring home your model, extend your BMW X1 reliability with:
Routine maintenance. Your recommended maintenance schedule is absolutely essential for preserving your X1 performance.
Genuine BMW Parts. Only use OEM parts during repairs to increase the longevity of your car.
Inspections between service intervals. Observe changes in how your X1 drives to pick up on warning signs and avoid greater damage down the road.
Regular cleaning. Regularly washing and waxing your BMW X1 exterior can help prevent chipping, rust, and salt damage, and regularly cleaning the inside can reduce excess wear to the upholstery and carpets.
Find Your BMW X1 in Peoria
The BMW X1 is a reliable car for savvy drivers, so come get behind the wheel today at BMW of Peoria. Our service team is committed to your vehicle's performance for years to come, so if you have questions, we're here to help. Contact us to get started.

More BMW Models & Features
Finding a vehicle that can provide you with an adventurous yet luxurious experience is easy with BMW. The 2023 BMW X7 can provide all this and more with its three powertrain options and a variety of performance features that make every drive enjoyable. More BMW InformationNew BMW X7 Inventory So, how much can…

Seating for up to 7 passengers makes this midsize SAV® feel huge. It comes with a dynamic suspension system and multiple engine choices, which provide a towing capacity of up to 7,200 pounds. There's an abundance of features that make this model a great option for Pekin and Dunlap drivers. New BMW X5 InventoryMore…

The 2023 BMW X3 is a fun-handling, Sports Activity Vehicle® that delivers an athletic and entertaining drive on Pekin streets. It brings a refined interior and an engaging driving experience, as well as the reliability to get from point A to point B securely. You may be curious, with such reliable performance, how does the…