Caring for Your Unused Car

You might think that driving your car is what causes it to need maintenance, but letting it sit for too long can cause different kinds of problems. Whether you're taking a staycation or just aren't driving regularly anymore, you should try to avoid letting your car go undriven around Pekin or Dunlap. BMW of Peoria is here to help, highlighting common maintenance needs that are unique to undriven cars.
Your Car Battery Could Die
If you don't drive often, your car battery will die. Your alternator turns engine power into electricity to recharge a battery that's losing its charge over time. Older vehicles don't drain the battery too much, but newer vehicles have multiple computers and electronic components that will passively drain electricity.
Here's what you need to know:
Whether you drive a new or an old car, eventually its battery will die if you don't drive it.
If you want to avoid a dead battery, you should start your car once a week and run it for about 5-10 minutes.
If you have a garage, be sure to open the door when running your car — or better yet, take it for a short drive for your brakes' sake.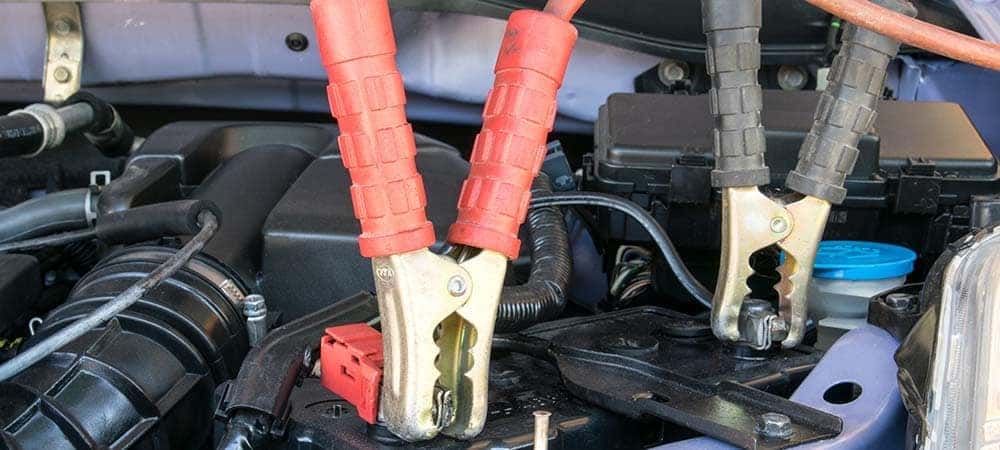 Your Brakes Could Go Bad
Like with your battery, you may expect your brakes to be fine if you aren't driving. But in regions like ours that get snowy in the winter and humid in the summer, rotors can start to rust if they're allowed to sit. This is especially true if you park outside.
While this layer of rust is microscopic, it will eventually do real damage, but driving and applying your brakes will wear it away. Trying to take a short drive every week or so should wear that film of rust away and keep your rotors in decent shape.

Your Tires Could Go Flat
You have two worries with your tires if you aren't driving:
You are less likely to notice a leak, so your tire(s) could go flat and leave you changing a tire the next time you try to drive.
Your tire could get a flat spot from sitting in one place too long — they look like a circle, but the part that touches the road does get flat. Taking a short drive every week or so can help with this.
Let Us Answer Your Car Care Questions
If you're worried about your gas going bad, don't. Modern vehicles have sealed fuel tanks that should keep your gas drivable for months. But if you're planning to leave it parked in a garage or are worried, you can find an additive that will keep your gas stable for longer. Need to know more? Contact our team or schedule a service appointment.
More From BMW of Peoria
Immerse yourself in the world of impeccable design, unparalleled performance, and cutting-edge technology with the all-new BMW XM. This state-of-the-art automobile stands at the pinnacle of luxury, with features that redefine comfort and safety. Here are eleven reasons why the BMW XM is the obvious choice for your next vehicle purchase. 1. Awe-Inspiring Performance The…

The 2024 BMW X5 and X6 redesigns are a fresh take on two of BMW's most iconic SUVs. These new models offer a variety of new features and improvements that are sure to impress even the most discerning drivers. In this article, we'll take a closer look at the 2024 BMW X5 and X6 redesigns,…

Finding a vehicle that can provide you with an adventurous yet luxurious experience is easy with BMW. The 2023 BMW X7 can provide all this and more with its three powertrain options and a variety of performance features that make every drive enjoyable. More BMW InformationNew BMW X7 Inventory So, how much can…